Marketers are always looking for new ways to reach their target audience and push notifications can be a powerful tool to achieve that. Push Notifications are one of the best ways to re-engage your users. They have proven to increase in-app engagement up to 400%.
They can be used for everything from retention, engagement, and acquisition to updating users on new features or offers. Recent studies show that push notifications have an average open rate of 6x higher than email or SMS. This article will introduce 8 strategies every mobile app marketer should know about when sending push notifications.
1. Push Notifications in App Install Campaigns
According to statistica.com, around 20% of people will download an app based on a push notification they received. This strategy obviously works in collaboration with another app that the users already have on their phone. Very few marketers actually use push notifications as a strategy to get app installs, but when done with the right collaborations, they can be very effective.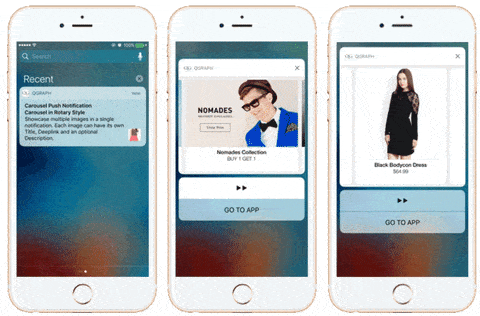 2. Personalising Push Notifications for Different User Segments
Personalisation is quite helpful for businesses that want to target specific customer groups. This means tailoring the type of message to meet user needs based on their behaviour, location, or any other characteristic. Just like every other marketing communication, the best push notifications are those which are personalised according to the recipients. Sometimes, push notifications can also be localised, which means they don't need to be in English. They can be sent out in languages which the users are more familiar with.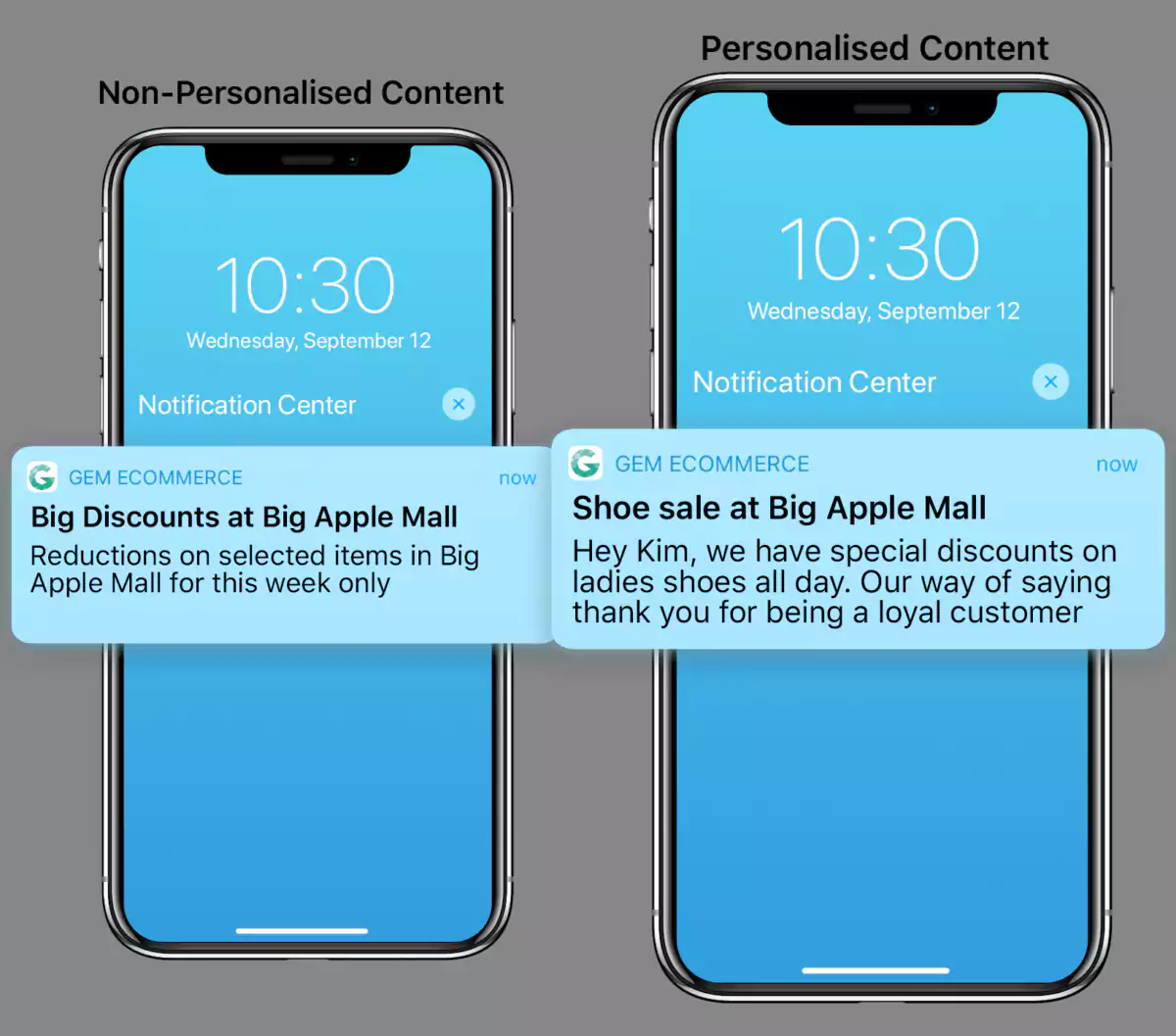 3. Utilising Push Notifications for Various Objectives
They can be used as reminders, alerts about new content or deals, invitations to engage with the brand, etc. All notifications should have a call to action. They need to tell the users exactly what is going to happen when the users click on the notification. There are different types of push notifications – some send alerts or reminders while others just tell users about new features or updates that might interest them.
4. Push Notifications Consisting Text, Images and Emojis
Notifications beyond the text can make the users feel more connected. Just like emoticons in the subject line of an emailer can compel the user to check the notification out.
5. Sending Out Push Notifications at the Right Time
In general, the best time of day to send out a push notification is between 8 am and 10 pm – this has been shown by data from over 100 million mobile apps globally. However, this time interval is huge. Marketers should track the time of the highest app activity and send out push notifications just before this time.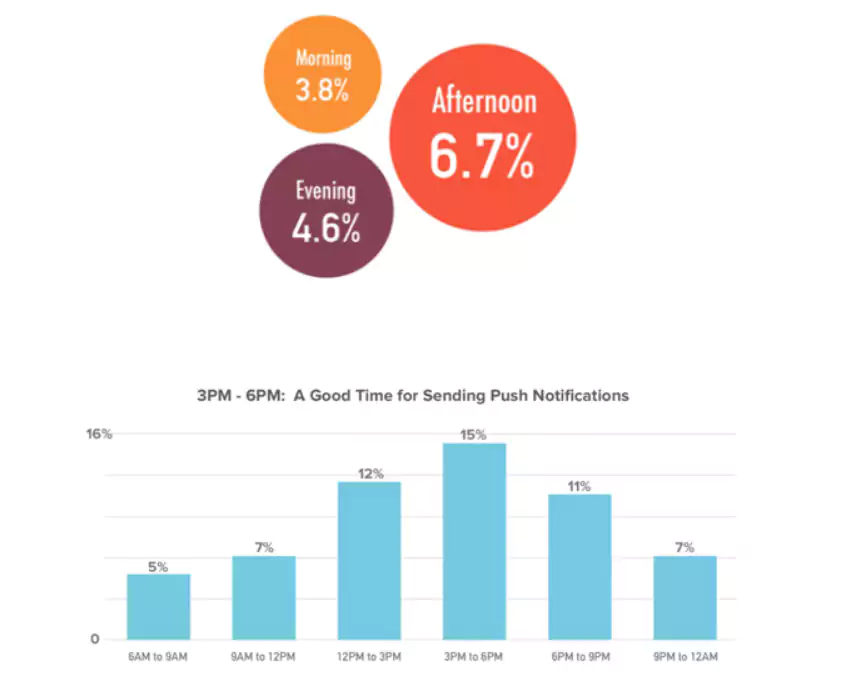 6. Determine Apt Push Notification Frequency for Your App
Although push notifications can be great for app retention, their overuse can lead to app uninstalls. Push notifications are a great way to engage users. But don't overuse them or you'll run the risk of annoying your customers and losing their interest. Keep a track of the sending times of push notifications and app installs. What is the right frequency for you? Well, there's no 'one size fits all' answer. Turn to your app analytics for the direction.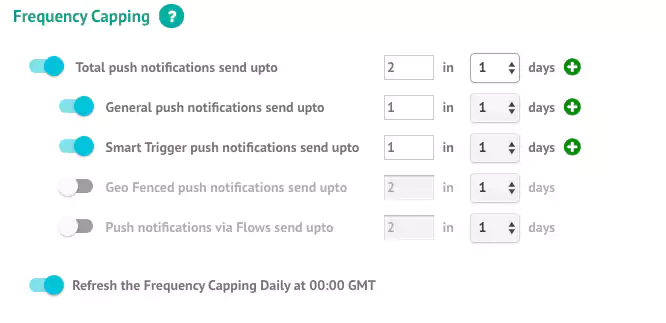 7. Improve Push Notification Performance With High Caliber Copywriters
Push notifications are often not done by specialists. This can be a great area for copywriters to specialise in. And for the app owners, identify people who can connect with the audience through a few short sentences. Witty push notification content can take the app engagement a long way.
8. Automate Your Push Notifications
Certain types of push notifications can be automated. These can be based on the activity or inactivity of the users. Some great push notification automation strategies include automated push notifications at the time of user onboarding, reminders to the users about certain important updates, etc. Automation is that one-time effort that will save your marketing team a lot of time. However, automation does not mean the notifications can be personalised. Use witty and personalised copy even with automation push notifications to keep the app users hooked.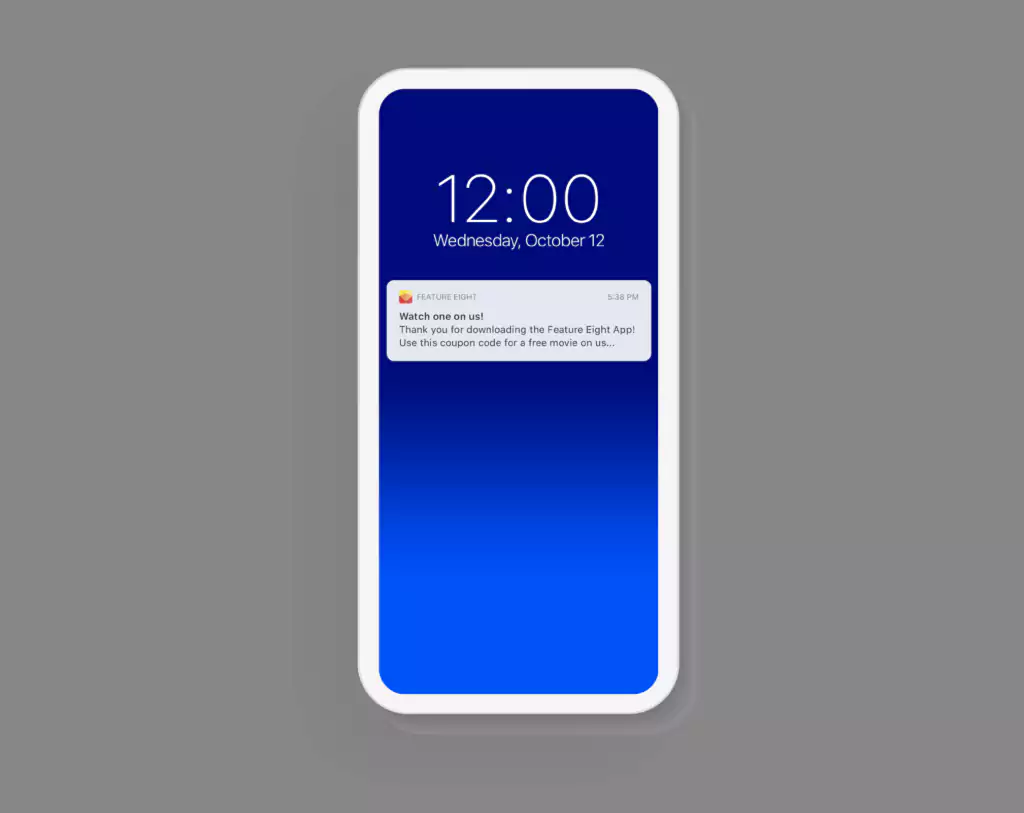 Use these push notification strategies to get the most out of your mobile marketing strategy. Your customers are waiting for you. So do you wish to keep them engaged and happy or let them slip away unnoticed? The choice is yours! Think about how much more successful your app would be if people were reminded of its existence on a regular basis. Why not give yourself an edge by using one (or all) of these eight push notification strategies? And if you have any questions or want help implementing these strategies yourself, don't hesitate to reach out – our team is always available to help you.