The amount of time people spend on social media is constantly increasing. It has become an essential part of their lives. The social media platforms themselves are evolving to further attract and engage new audiences. An average time a person spends every day on a social media is nearly two hours approximately. So, if you want to target a huge audience in just a stroke, you may market your business through this highly trafficked channel.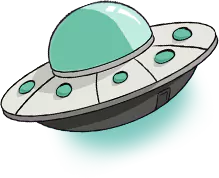 Social Media Management
Social media can connect millions of audiences and help you grow socially. We strive to maintain your business through Facebook, Twitter and other social media platforms and keep them engaging to reach out your relevant audience. Our Social Media Marketing Agency help you stand out of the box in the midst of competitive market. Our experts are well versed and know how to strategize the plan of action according to your business needs, to gain maximum returns.
Search Engine Optimization
Search Engine Optimization (SEO) is an integral part of website ranking. What if you have created a website and it's not ranking in search engine result pages. What if it's not visible to your target audience and you are not getting any lead? The solutions to all these problems are with us! You can totally count on our Web Marketing Agency for the service you are expecting for enhancing your website standards.
Search Engine Management
If you think you want your brand or business to reach out to more audience then, our experts apply Search Engine Management (SEM) skills to enhance your website searches to accomplish the topmost ranking positions. This may be either by gathering free traffic or paid traffic.
Videos and Promotions
Video is the perfect option to create a temperament for your company and your product, it allows you to connect with your audience and earn their trust. Our Digital Advertising Agency help you create effective, powerful and impactful videos to win the hearts of folks. This is taken a step ahead by promoting it socially in the digital world.
Company Background
Ridgeback is an enterprise security software platform that defeats malicious network invasion in real time.
The Problem
Reaching out to information security teams within large enterprises.
Our Solution
We produced a digital presence on their niche digital platforms to reach out decision makers out in the market.
Company Background
Edifyself is a professional certification training provider.
The Problem
After being successful in US market they wanted to launch their online course website in Indian market.
Our Solution
To get a breakthrough in the saturated market, positioning courses that are already been sold are achieved through advertising on social media.
Company Background
Patankar events is a corporate event management company.
The Problem
Patankar events wanted to expand their client base and needed unconventional marketing and branding exercise.
Our Solution
Created a website and a unique App created. Acquired new leads and new business association through various medias and marketing activities.
Company Background
Blue Planet Wild is about a skillful group of passionate travellers, catering extensive travel solutions to tourists visiting India.
The Problem
Building trust amongst the foreigners who wanted to plan their trips in India.
Our Solution
We proposed and implemented Instagram based strategy that educated potential traffic and built trust amongst customers.
Company Background
Mithai4all is India's first online mithai portal.
The Problem
Mithai4all have highly perishable and seasonal food items. The major challenge was to grab attention in the biggest peak season of the year which lasted for just 7 days.
Our Solution
Everything had to be minutely planned. There was no room for rework and plan. We started with a corporate photoshoot and gave emotional touch. The results were awe inspiring.