In this digital marketing world there are various strategies for developing, implementing and managing marketing campaigns that promote a company and its products or services. And our Digital Marketing Agency clearly understands how to help you rank in this emerging digital sphere.
We realize that your business needs may vary from other businesses and you would always like to be a step ahead of your competitors, so we offer timely online Marketing Services made to measure your individual needs. Our Web Marketing Agency assures customer trust, and we intend to stand with you and help you run your coattails every step of the way.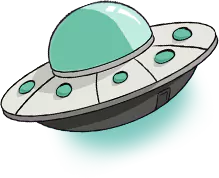 Beautiful Websites
The visual presentation of a site leaves a mark on the guests for a long time. When you observe the websites that grabs your attention in few minutes are very hard to forget. We are always after maintaining the market standards for all our projects and consistency that improves your experience, also that makes visitors likely to return.
GTM
The purpose is to state the go-to-market strategy to provide an outline for delivering a product or service to the customer. We totally get into describing the specific steps a company needs to take in order to gain customer interactions for existing products.
Branding
Our branding experts work on building brand recognition, high quality reputation and a set of standards to which the company should strive to maintain. We help our clients to identify the concept and design to meet the their requirements. This doesn't get over here, we help you expand and grow in your respective market.
Collaterals
Companies of about all sizes, promoting materials even print materials are an absolute necessity. Marketing collaterals helps to create credibility for your business; it gives a brief idea explaining why your product or service is better. They help your sales representatives with the resources they need to be effective in their sales meetings.
Company Background
GE is the world's Digital Industrial Company, transforming industry with software-defined machines and solutions that are connected, responsive and predictive.
The Problem
To bring maximum traffic, maximum acquisition, new user registrations.
Our Solution
We convinced them that bringing maximum traffic is not the solution, we proposed alternative solution and acquired thousands of new registrations, through targeted traffic. Company Background
Mercedes-Benz, one of the finest automobile in the world
The Problem
Digitization of Mercedes-Benz India Pvt. Ltd. New environment impact initiative.
Our Solution
We proposed and implemented innovative, paperless, mobile-first environment surveys followed by a scalable tree sensors repository.
Company Background
Moolya is a software testing partner to several industry leaders and startup companies in India and abroad.
The Problem
To create a website that would bring quality leads and leave an impact on visitors.
Our Solution
Repositioned the company and helped them bring out their high-end customers on their new visual websites.
Company Background
SkyBridge Global delivers full life-cycle ERP & Business Intelligence solutions.
The Problem
To produce a website that would bring a drastic improvement from their age old website, developed in house.
Our Solution
We created a beautifully designed high performance website with easier navigation and integration with Pardot CRM.
Company Background
Wildwash markets natural shampoos and cosmetics for pets.
The Problem
Entering Indian market with a bang! Producing the website that would appeal to the classes.
Our Solution
We proposed and implemented a minimal website with easy to use e-commerce functionality and perfect use of video content.
Company Background
Cytel develops drugs with software solutions, innovative consulting and proven clinical research services.
The Problem
Cytel was seeking a team of designers who will understand their complex business and produce collateral that would appeal their niche audience.
Our Solution
We had several rounds of meetings with the corporate communication team of Cytel until we understood their business, objective and customer needs. Furthermore, the collateral that we designed were appreciated by their internal and external audiences. Company Background
InteliOps is an Applied AI company to build and deploy AI powered enterprise applications.
The Problem
Visually representing a complex artificial intelligence (AI) platform.
Our Solution
Understanding the platform and it's value proposition was the key. Once done, we built a digital presence that AI develops and enthusiasts appreciation.