Establish an Impressive Employer Brand That Acquires and Nurtures the Best Talent
WHAT DO MILLENNIAL EMPLOYEES WANT?
Millennials today, are changing the face of and powering the growth of a number of businesses. It is important for employers to attract and retain these talents through powerful employer branding initiatives. Employer branding has always been looked at by marketers as an HR initiative and by HR as a marketing effort. However, no one has really bothered to answer the question – What do employees really want?
We took a survey of millennial employees. Here are the parameters that influence their choice of employer:
So how do we ensure that Millennial Employees get
WHAT THEY WANT ?
We thought long and hard. And after months of brainstorming, contemplation, and ideation we came up with a strategy which the marketing team can run independent of (but very much in sync with) the HR team. We are calling this employer branding initiative 'Employee Touchpoints Overhaul'. We classified all the employee touchpoints into two buckets. Here are those buckets and some examples under each:
We Know
WE ARE TALKING ABOUT
Here are some of our thoughts for you to browse through. The blogs below may give you a fresh new perspective of looking at your employer branding initiatives.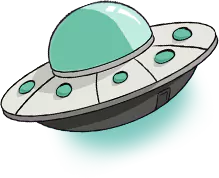 EMPLOYER BRANDING doesn't have to be complex or expensive
Get in touch with us to obtain detailed insights into our employer branding offerings that are easy, implementable, and mighty effective. We also provide you with a checklist that can significantly enhance your employer branding initiatives. And the best part is, you can start using them today!
In our repertoire, we have end-to-end digital marketing services and solutions. Our portfolio is diverse as our work experience ranges across Fortune 500 companies to startups. What doesn't change is – we work with people who value business relationships.
We are
TILL IT CLICKS
a digital marketing company focussing on making business relationships stronger.