Design and development have become the most important aspects of building a website today. The reason being, most brands across the globe have now realised the necessity of building an online presence that is attractive and which delivers a seamless user experience. However, to achieve this, it is important to always stay on top of the latest website design and development trends.
The pandemic outbreak in 2020 has highlighted the significance of strengthening online presence for better reach. As a result, brands and businesses are focusing on making their websites more appealing and user-friendly.  To make this easier for businesses, we've put together a list of the biggest and most effective web design and development trends in 2021.
1. Progressive Web App Development
Progressive Web Apps (PWAs) are websites that combine the best of both – mobile applications as well as web-based applications. These websites are intended to deliver a high level of performance regardless of device or network condition. PWAs are comparatively more interactive and responsive than conventional responsive websites. They are built in a manner that enables them to behave like native apps.
The advent of PWAs has been beneficial for global brands like Amazon, Twitter, Forbes, etc in order to improve the loading times for their users. Features such as push notifications are helping brands in making their websites more interactive, thereby increasing conversions and decreasing bounce rates. PWAs are also proving to be a great asset for businesses by boosting their time on-site and significantly improving re-engagement rates.
For a long time, a white background was considered to be the only option to create empty spaces on a website or an app. However, a few years ago, mobile applications started offering dark-themed UI options which garnered a lot of appreciation. Owing to its popularity, website designers have also started creating dark-themed user interfaces and we believe that this trend will continue to rise throughout 2021.
As far as user experience is concerned, dark themes are extremely useful for users as they help in minimising digital eye strain. The dark mode utilises minimal device energy and saves a lot of your device's battery time. By increasing contrast, the dark theme UI makes design elements more visible, which is crucial in making your website look more appealing.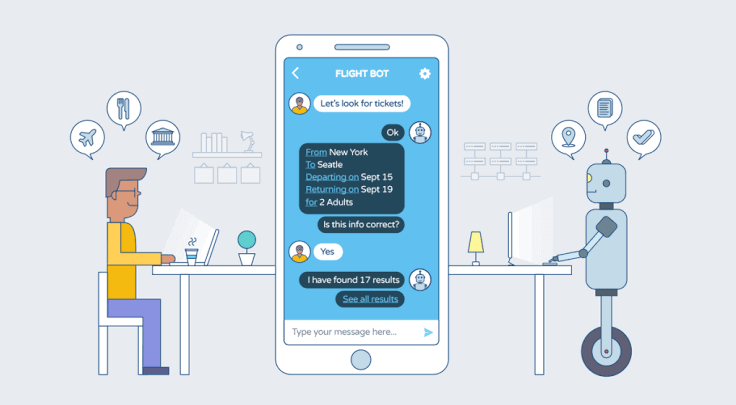 Artificial intelligence based chatbot is a software that is designed to understand and simulate human conversations. These chatbots help businesses in speeding up their operations through voice or text chats and also improving the customer experience. By collecting data, answering frequently asked questions, and providing solutions for various other customer concerns, AI-powered chatbots are useful in reducing customer drop off rates.
Powered with speech recognition techniques and cognitive intelligence, AI-driven chatbots are capable of replicating human conversations with precision. The interactive feature of AI-powered chatbots makes the users feel valued and enhances customer satisfaction rates. As a result, prominent B2C businesses have started adding AI-powered chatbots to their websites and we believe many more companies will continue embracing this trend in 2021.
Long and extensive web structures no longer attract users. Brands today are compelled to build single-page websites as they are much easier to navigate and utilise less time of site visitors. Visitors of single-page websites can find everything – right from the brand's offerings to contact details, on the same page. With no new URL to navigate to on the website, these websites consume less space on servers. 
The simple and creative design layouts used in single-page websites deliver faster and seamless user experiences. These websites enjoy a simpler deployment process and are also extremely cost-effective. Moreover, designers also get to try their hands on minimalistic yet responsive designs that offer user-friendly interfaces and are also more attractive.
5. Voice Search Optimisation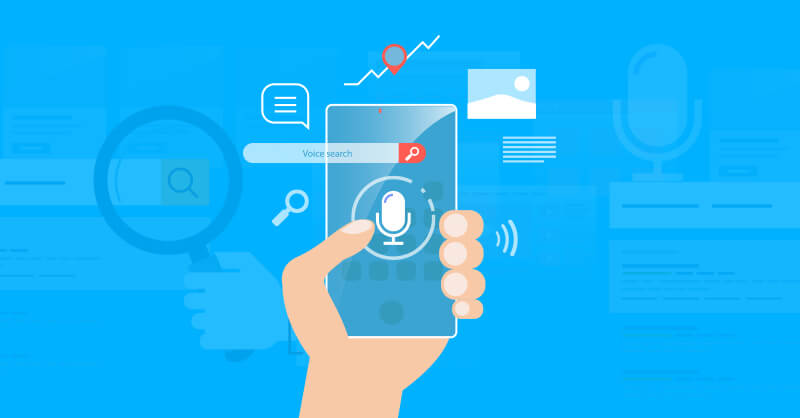 From Siri and Alexa to Cortana, voice-controlled digital assistants are one of the easiest ways to make internet searches today. Owing to this technology's user-friendliness as well as accuracy, more and more people are making voice-based searches. This has highlighted the need for websites to optimise their websites for voice searches, so as to not miss out on valuable traffic and leads. 
Users these days show a great interest in voice recognition technology and so, businesses have started adopting this feature to ensure higher customer satisfaction. This will also prove to be quite beneficial when it comes to serving multilingual customers. Big organisations such as Apple, Google, and Android have already incorporated voice search into their UI/ UX design process and many more global enterprises are likely to follow suit.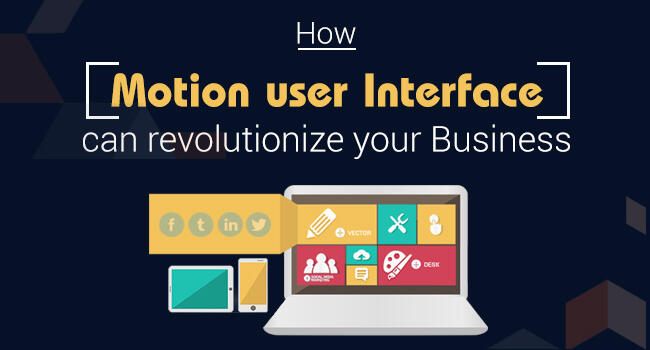 Customers today don't only expect websites to be faster and mobile-friendly but also want their digital experiences to be visually rich and interactive. As a result, Motion UI is quickly gaining prominence as a great tool to deliver a more engaging user experience. Motion UI is a front-end framework that is useful in developing fully responsive websites as well as mobile applications.
With Motion UI, businesses are able to add complex animations, dynamic transitions or even interactive elements such as slide, spin, bounce, etc on their website. The apt use of such effects and elements can be a great way to draw visitors' attention to an important position on the page, such as the call-to-action button. Motion UI is compatible with all web technologies and can be used anywhere on a web page – header, footer, or menus.
Staying abreast of the latest web design and development trends, even amid a constantly changing landscape, is indispensable today. The above mentioned design and development trends are dominating the industry in 2021 and are likely to continue doing so in the future as well. Incorporating these trends into websites can help brands attract more audiences and stand out in the market.