Mobile app retention is a huge problem for mobile apps across the world. A study conducted by App Annie revealed that, on an average, close to 75% of people who downloaded an app stop using it after just one day. And when we talk about 7-day and 30-day retention periods, the numbers are even more dismal with only 3% and 0.5% of users still using the app respectively.
Most app marketers talk about how to get more app installs. While this is an important parameter, marketers also need to think about a critical question: How to increase mobile app retention?
The most important thing to understand is that mobile app retention rates don't just depend on your marketing and advertising efforts. They also rely upon whether the app delivers the perceived value and how the app behaves on users' devices over time. Now as you may have noticed, some of these conditions are beyond your control. This means you need to be prepared for moments when users will abandon your app due to reasons which are well beyond your control.
Here are some points which we believe will immensely benefit the app owners in improving their app retention rates:
1. Create a Great Onboarding Experience for New User
A large number of mobile apps are only used once then never again! Hence, we recommend that you make the onboarding experience for new users as pleasant and easy to use as possible. It starts with having an app that is light. Users don't wish to block a lot of space on their devices for things they are not going to use much. Once the app is installed, provide a guided onboarding experience to users. This will show them what your app has to offer, while also teaching them how they can achieve their goals within it.
Example : Onboarding experience from Doordash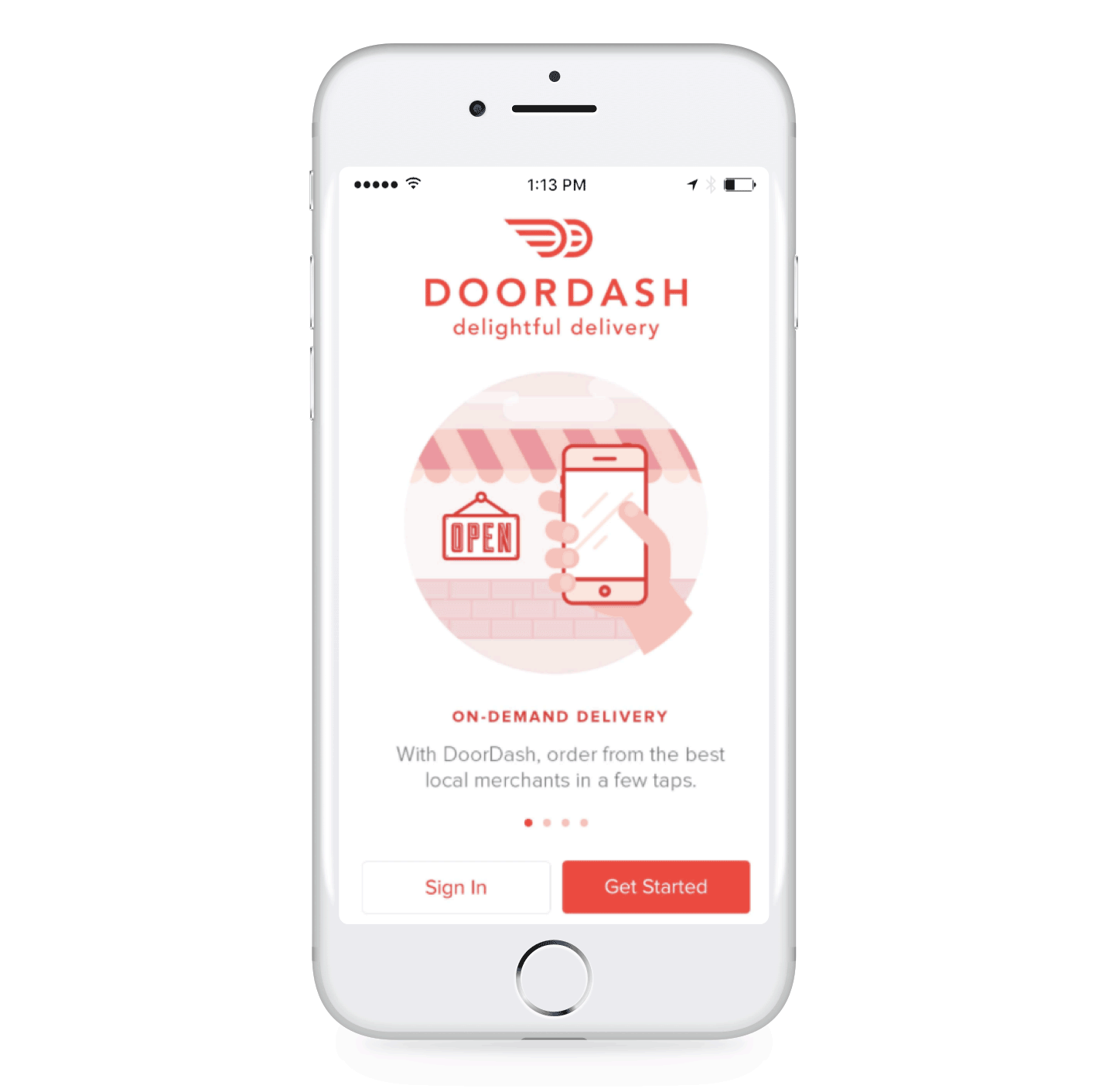 2. Make Sure Your App is Easy to Understand and Use
Users are more likely to return to an app if they find it easy and intuitive. Ask yourself: what was the last mobile application you used? How many times did you open it up after downloading it for the first time? If your answer is less than one or two times, then this may be a sign that your app isn't as user-friendly. For the app owners, the app is a piece of technology, but for the users, the app is a way through which they solve their problems. If the user interface is not soothing or the user experience is not intuitive, people are not going to come back to your app.
Example : Ola Cab – Ride Later
3. Upgrade the App with New Features Regularly
Users use a mobile app for a variety of reasons. It is important to keep the app fresh to the users by providing updates with new features on an ongoing basis. In the age of lowering attention span, new app features can be extremely useful in keeping the users engaged a lot longer.
Example : Whatsapp Update
4. Track Activity and App Usage to Make Modifications
One of the ways to ensure maximum app retention is by enabling the developers to make changes based on user feedback. By gaining insights into the behaviour and activity within an app, you can tailor it accordingly by adding or removing features in order to increase engagement. Users don't always give feedback voluntarily. It is therefore important to have deep analytics embedded within the app.
Example : DOMO App Analysis
5. Build a Loyal User Base for Word of Mouth Marketing
You will notice from your own experience that you don't easily get rid of the apps you downloaded because your friends told you to. Whereas you are more likely to uninstall an app that you downloaded because you saw its ad. As humans, we seek validation to keep doing what we are doing. No better validation than your friends using the same app as you. Build referral programs, introduce gamification and everything shareable, so that your users are likely to spread the word about your app.
Example : Dropbox Free Data
6. Ensure that Your Marketing Efforts Don't Misguide Audience
A lot of times if the ad messaging is incorrect, people don't understand what the app stands for. Marketers often hype the value proposition of the app to such an extent that people don't know what to expect when they download the app. They accidentally download it, and when they discover that that was not what they were looking for, they uninstall the app. Thus, even if the marketers' app install KPIs are fulfilled, it doesn't provide any concrete benefit to the app owners.
Example : Inferential Advertisement
7. Conduct Stringent Tests Before Launching the App
Often, apps are not tested for the real world. In the real world, users don't always have updated operating systems, high GPU phones, or stable internet connections. The app needs to be able to adjust for these variables. Otherwise, it will crash or not work as expected and the users will have a subpar experience.
Example : Mobile App Testing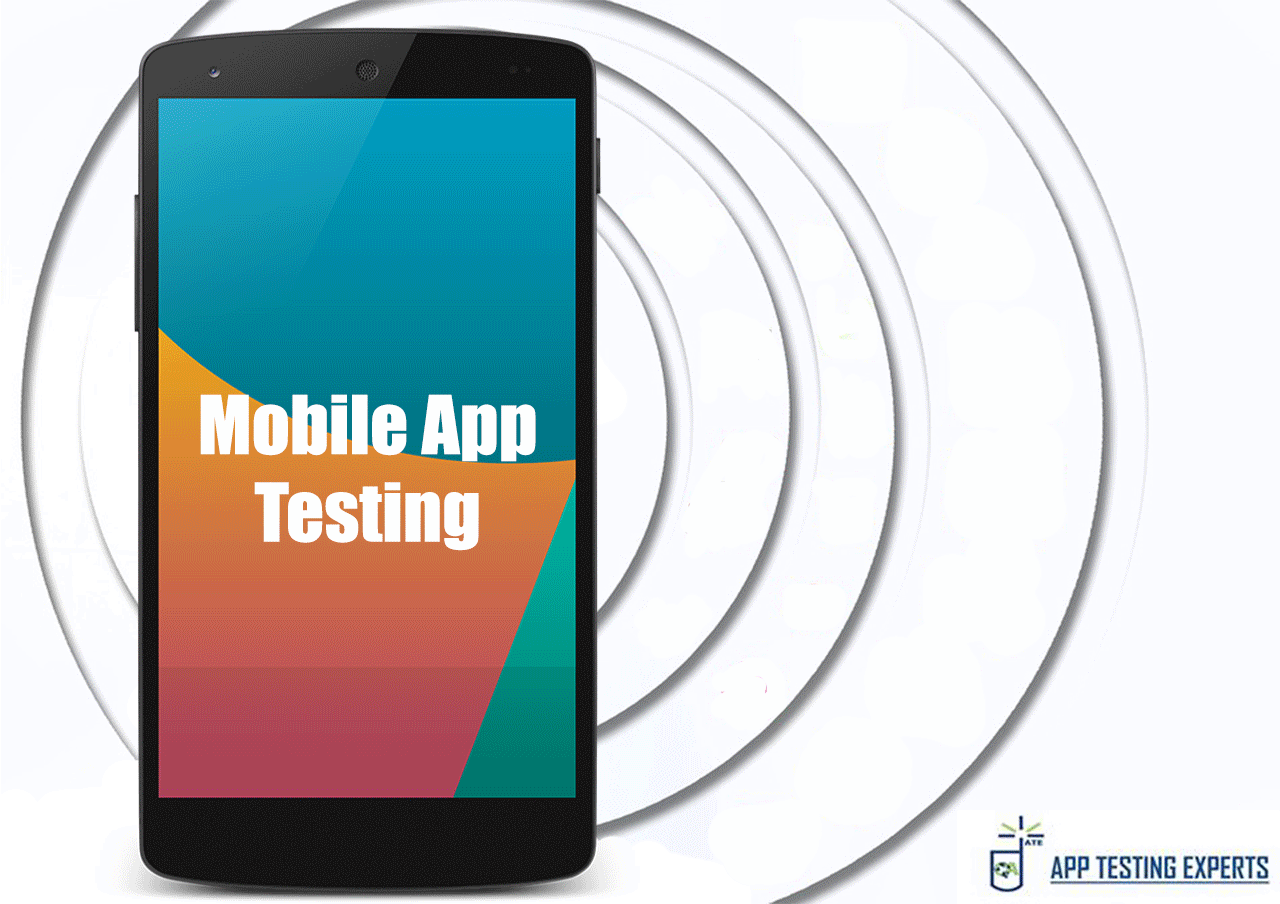 App marketers should shift their focus to the next part of the customer lifecycle. This means moving away from app installs and focusing on what comes after that, namely retention rates. You have to work closely with your product team, understand the data they provide, and iterate on how you market in order to improve app retention rates. This can be done by incorporating the best mobile marketing practices into your campaign strategy. 
Marketers must understand factors that are preventing people from downloading an app or making them use it for a very short time period (say 5 minutes). You may be able to reduce these drop-offs by employing tactics like push notifications that prompt them back into the app at opportune moments. When done well, this will help increase the customer lifetime value of each user while increasing engagement levels – which means more revenue!
Does this sound interesting yet overwhelming to you? Don't worry. At Till it clicks we have helped numerous clients with their mobile app marketing efforts. This includes developing strategies right from audience targeting to post-installation engagement techniques like push notifications and referral programs. Our team of experts can work closely with your product team to improve your mobile retention rate. TIC helps you to ensure that more people not only download your app but also stick around longer.